Cookie Crunch and Peanut Protein Pancakes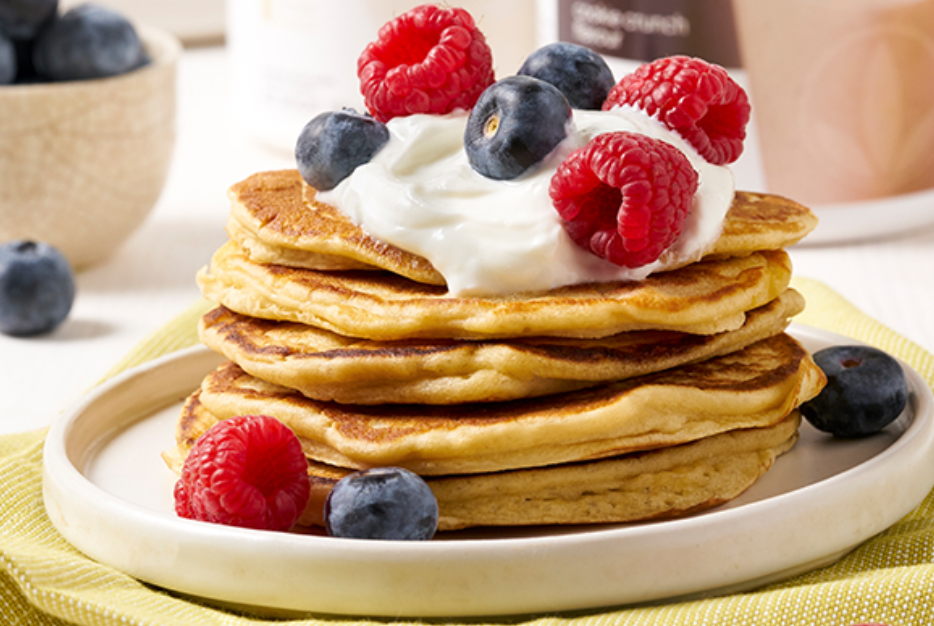 This recipe is simple, quick to prepare and a great way to celebrate Pancake Day without undoing your healthy eating plan.
Preparation time: 5 minutes
Cooking time: 10 minutes
Serves: 2 (3-4 pancakes per serving)
Ingredients:
¼ tsp baking powder
2 tbsp smooth peanut spread
2 medium eggs
100ml water
Method:
1. Place all ingredients in the blender and blend until smooth.
2. Place a frying pan over a medium high heat until a few drops of water sprinkled into the skillet forms beads and sizzles.
3. Sprinkle a small amount of oil on a paper towel and lightly wipe the surface of the pan.
4. Pour pancake batter into 3" diameter pancakes and cook until browned on the underside.
5. Flip pancakes and continue to cook until the second side is brown.
6. Serve straight from the pan, top with your favourite berries or fruits and enjoy!