Customer Loyalty Reward Programme

Thank you for being my customer
Every time you make a purchase on my website you will instantly receive Loyalty Rewards Points which can be used for an extra discount !
Earning Customer Reward Points
New customer
If you're a new customer and would like to join the Customer Loyalty Reward Programme, simply create an account by clicking here and following the steps.
Returning customer
If you're a returning customer, simply login to your existing account and you will then receive access to the Herbalife Loyalty Reward Programme within your Dashboard.
Once you are registered you will be able to earn and accrue reward points, which are then redeemable at time of purchase towards the cost of your order.
For every £1 that you spend on www.herba-webshop.co.uk/ , you will receive 1 reward point
Every 1000 reward points is worth £ 10 off a future order (each point is worth £ 0.01).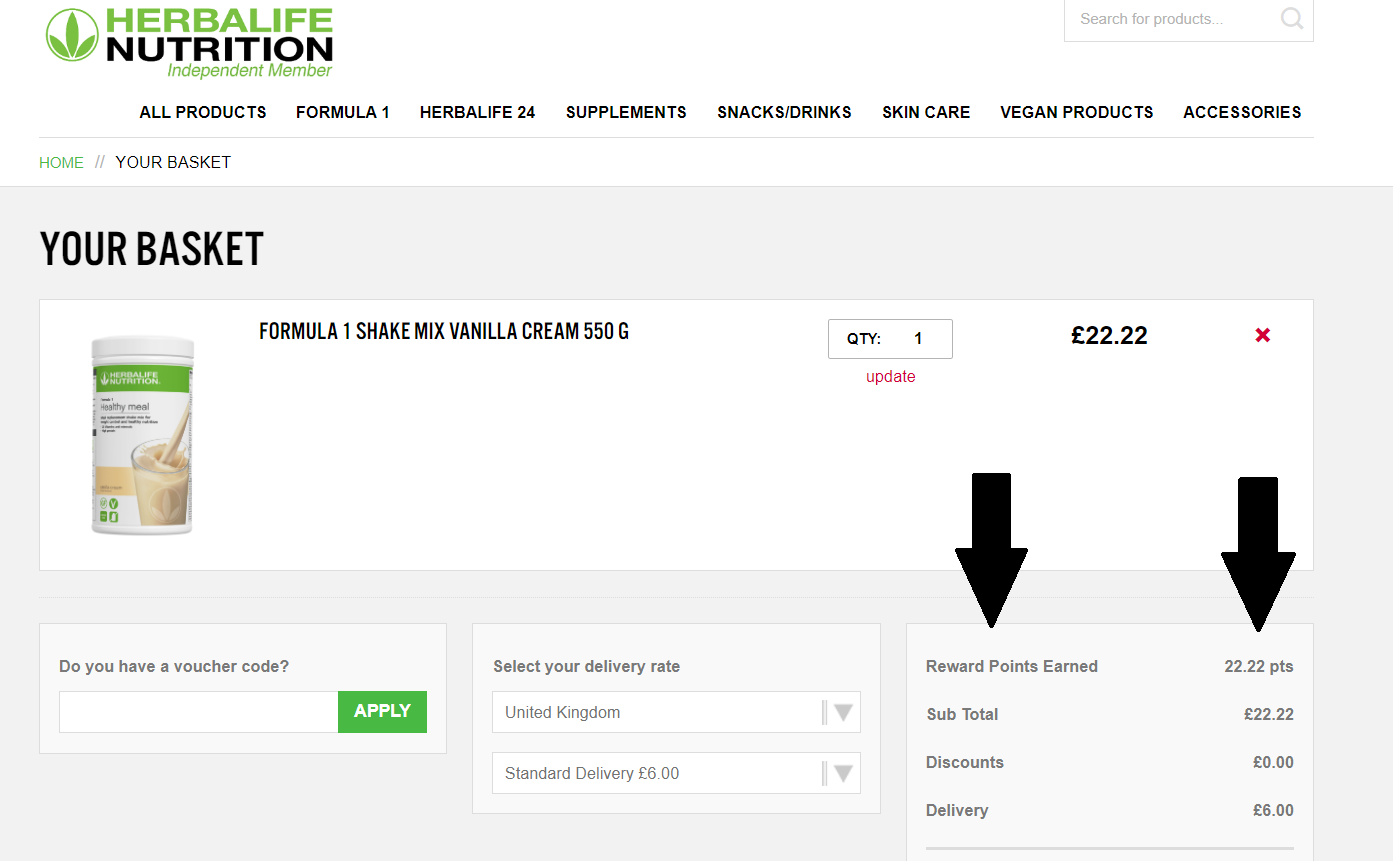 Redeeming Reward Points
You can redeem your reward points at checkout.
If you have accumulated enough points to redeem them you will have the option of using points for an additional discount.
The option to use reward points, as well as your balance and the monetary equivalent this balance, will be shown to you in the Payment Method area of the checkout.
Managing your Reward Points
You have the ability to view and manage your points through your Customer Account.
From your account you will be able to view your total points and a cumulative history of points acquired, redeemed and lost.
Earn points for referring a friend
When placing an order or creating an account, you will be given a special link which you can send to friends. When your friend visits our website using your special link, and then places their order on my site, you will receive extra points to your account.
The Referral URL can be found in your account