Chocolate and Hazelnut Raw Cookies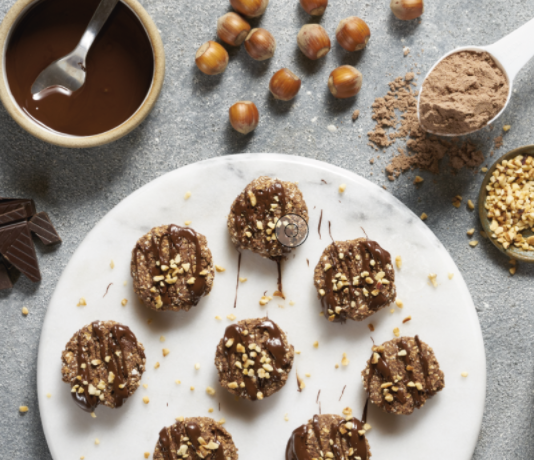 Sometimes the thought of baking can seem time consuming and not rewarding enough. With only a few steps towards this tasty treat, here's a recipe which is very quick and easy to follow. It also provides an alternative version of a well-loved treat, cookies!
Toppings (optional):
20g dark chocolate, melted
1 tbsp hazelnuts chopped
Serves: 8
Prep time: 10 minutes
Cook time: 10 minutes
Ingredients:
Method:
Place all cookie ingredients in to a food processor and blend until combined. Divide the mixture into 8 balls and flatten to create a cookie shape.
Drizzle with melted dark chocolate and scatter the chopped hazelnuts over the cookies to serve.